OUR FAMILY IS YOUR FAMILY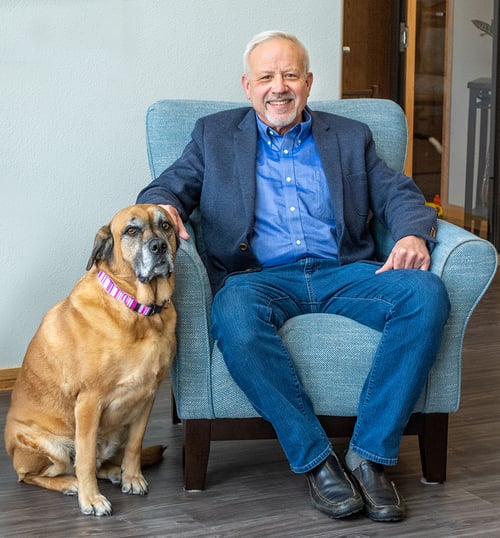 Built with his parents in mind.
Roger Erickson, President and Owner + Daisy, the Resident Greeter
Roger is a native of Moorhead and a graduate of Moorhead High School. He is also a graduate of MSUM with a degree in Management Science and a graduate of the University of Oklahoma School of Commercial Lending. Roger, for the past 40 years, has been in private business including 10 years in banking. Roger and his wife live in south Moorhead and have two adult children.